Your One Stop Shop for Nuts, Candy, Popcorn and Gifts
Our Commitment to You...
Buying a Business Gift?

We encourage business customers to call us with large and multi-address orders, company logo gift orders, or other special needs.

100% Customer Commitment

We've been happily serving customers since 1992. Your Satisfaction is our #1 goal.

Quality Since 1992

We've been happily Serving Customers since 1992. Your Satisfaction is our #1 goal.
Small Town Products Shipped to Your Door
The Nut Shop began in 1992 with the birth of an idea to roast and sell peanuts. Due to high demand we expanded and began selling their peanuts wholesale . Today we service over 100 stores in East Mississippi and West Central Alabama and offer franchises opportunities.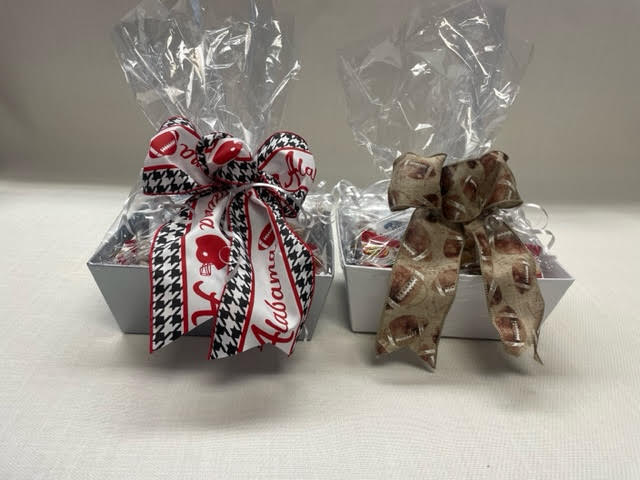 The Finest Products
The Nut Shop sources only the highest quality products offers over 60 items, both retail and wholesale and ships worldwide
Shop Now
Nuts Sold By the Pound
Order a little or a lot. The Nut Shop fulfills every order you've got!
Shop Now
Did You Know?
The Nut Shop ships orders with tags and personalized messages at no additional cost
All orders are shipped via USPS, UPS, or Fedex, with charges calculated at time of purchase
The Nut Shop accepts Visa, Mastercard, Discover, and American Express, as well as cash and personal checks
The Nut Shop will in no way solicit business from those receiving packages
All personal information is kept completely confidential and will never be given out or sold to any outside mailing list
The Nut Shop is inspected by the Alabama Department of Public Health and the FDA
Questions
Any additional questions, feel free to call us at (205) 758-4308 or (205) 535-6231, or stop by at 1508 Greensboro Avenue, Tuscaloosa, AL 35456